Last night was our weekly date night. (
Bekah
goes for a midweek visit to her daddy's on Wednesdays and spends the night). Rick and I took a little road trip and BOUGHT A TRUCK! Yup, we traded my Grand Am in for a
Silverado
pickup truck! Rick has a company car that we drive most of the time for family things (2009 Chevy Malibu) and we've been looking at getting a truck to haul stuff & for Rick to take hunting. We ended up with a 2006 (4 Wheel Drive) Chevy
Silverado
Extended Cab 1500. I love it! I like driving a truck.
It was late when we were done dealing with the truck so we stopped on the way home for dinner......at 9PM! We were both starving! All I had had for lunch was a bowl of soup and no afternoon snack. We had
LaRosa's
Pizza and let me tell you it was SO GOOD! I am certain that I need another fill because I ate 3 pieces of pizza (although they were not huge pieces) and did not even feel that full feeling. Not going to lose much weight doing that....that's for sure!
When I woke up this AM I was really hungry but I was a good girl and so far all I've had is my SF Carnation Instant Breakfast. That helped my tummy to stop rumbling! But I must confess that I have now also had 3 Dove Chocolates. A
salesman
stopped by to see me at work and left me with the chocolates! YIKES! I've put the other 4 that he left in my desk drawer. Hopefully, out of sight, out of mind! I've really been craving sweets this week and I've got to get a handle on that. Sweets are one of my downfalls!
I almost forgot to post about my latest
NSV
(non scale victory). Rick was hugging me the other night and told me that I
definitely
feel smaller when he hugs me!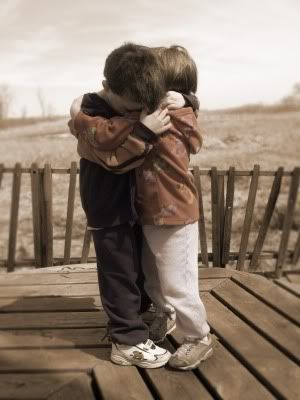 The sun is shining in Indiana today and it's a crisp, Fall day....which happens to be my favorite time of the year! Beautiful! I hope that everyone enjoys their day!
Sarah